CONGRESS VENUE
Campus Biotech




Chemin des Mines 9




1202 Genève
AIRPORT TRANSFER
The International Airport of Geneva offers direct regular services to more than 80 destinations and is situated only 4,5 km from the town centre. A rail-link makes it possible to reach the town centre in about five minutes. The train is free for all flight passengers. You may also take a taxi (approx. CHF 35) or a bus. You can pick up a free ticket for public transport (including the train to Geneva) from the machine in the baggage collection area at the arrival level. This Unireso ticket, offered by Geneva International Airport, allows you to use public transport in Geneva free for a period of 80 minutes.
ARRIVING BY TRAIN
The trains arrive at Cornavin Railway Station, in the centre of Geneva. From there, you can easily reach the conference venue by taxi or public transport.
TOURIST AND GENERAL INFORMATION
Information about Geneva (sightseeing, cultural events, etc.) is available at Geneve Tourisme.
PUBLIC TRANSPORT
The congress venue can be easily reached by bus or by tram from the station or from your hotel. From the station, the bus N° 1 (direction Jardin Botanique) will stop near the Campus Biotech (stop Mines).You can find the information of Geneva public transport at www.tpg.ch. If you are staying at a hotel, a youth hostel or a campsite, the establishment will offer you the "Geneva Transport Card" that allows you to use public transport in Geneva free of charge during your stay. You can also cross the lake by embarking on the boats "Mouettes". 4 lines are available.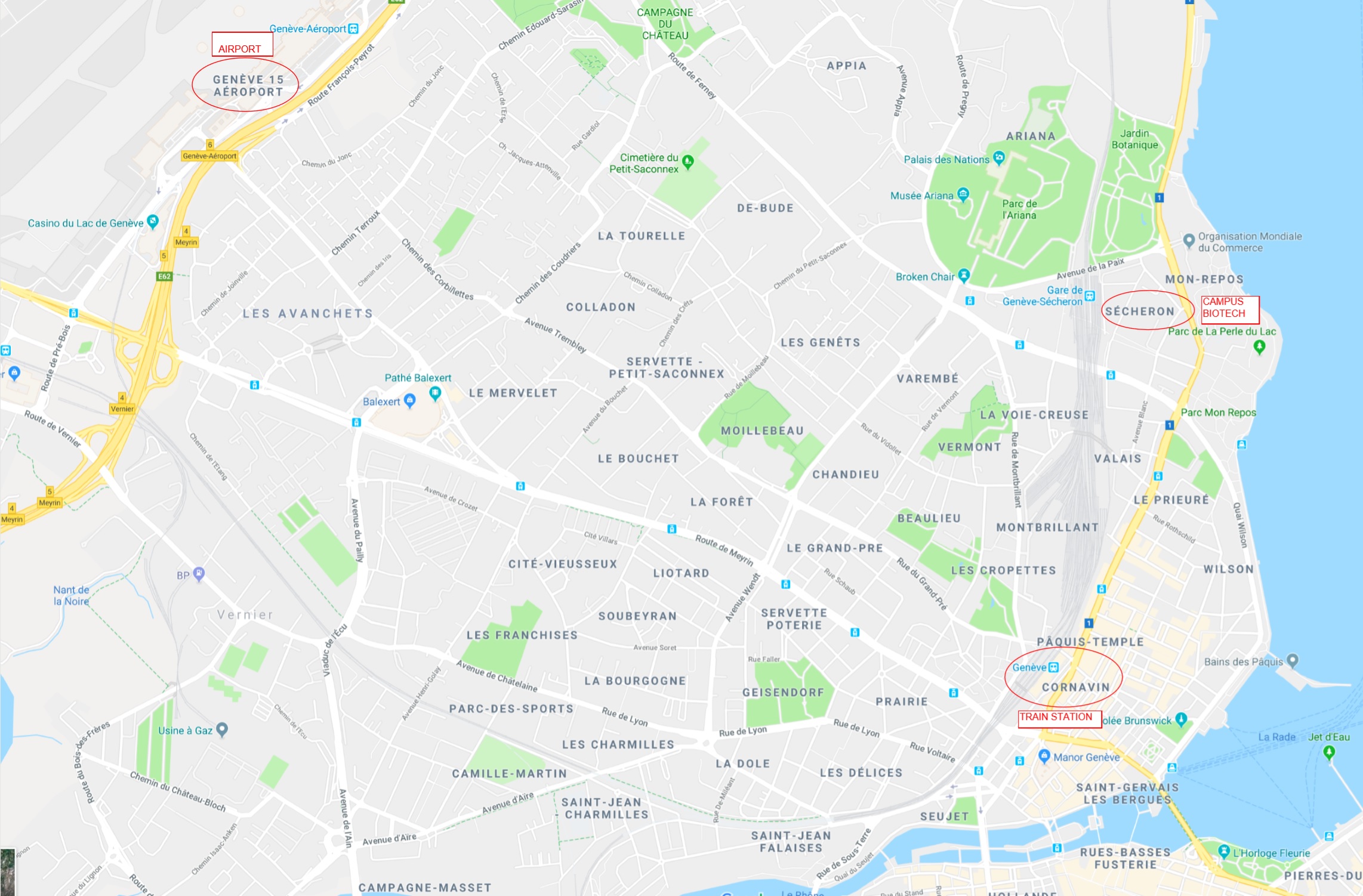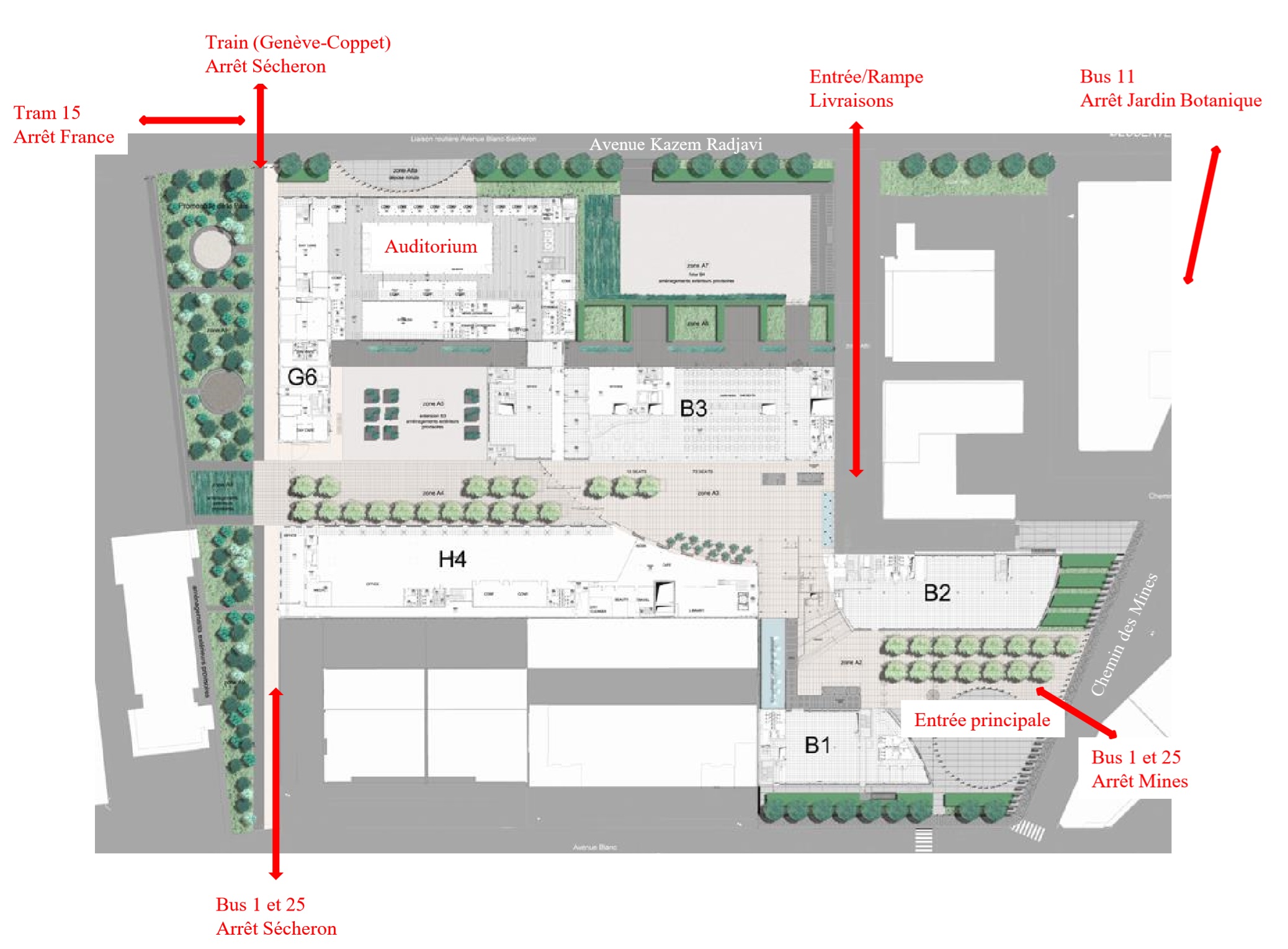 ACCOMODATION
Please make your own arrangements for accommodation. There are several accommodation options within a 5-20 minute walking distance from the Campus Biotech and/or sited along bus routes. Some suggestions are listed below but there are other options within Geneva City.